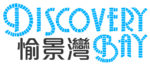 Website Discovery Bay Services Management Limited
The incumbent will provide Customer Service and Administrative Support such as: Front-Line Customer Enquiry Services, Document Management, Clerical Support, Office & Equipment Maintenance, Procurement, Monthly Reports & supporting Accounts Receivable Functions including but not limited to daily management fee counter operation etc in a property management office.
Requirements
Tertiary education or about with 1 year working experience in office administration
Experience in customer services and procurement is an advantage
Good command of both spoken and written English and Chinese/Mandarin
Detailed Minded and able to handle mutli-tasks, Enthusiastic, Mature, Positive, Self-motivated, Pleasant and Customer-oriented
Good Customer skills & act as team player with excellent interpersonal and communication skills
Immediate available
Work Location
Discovery Bay
Free transportation to Discovery Bay will be provided. In fact, it only takes 25 min ride for ferry from Central or 10-15 min ride for bus from Sunny Bay MTR. If you want to know more about the work life in Discovery Bay, please watch this video: https://goo.gl/6LLK75
Benefits
We offer competitive remuneration package including annual leave, discretionary bonus, dental and medical coverage and Top-up MPF. We value our employees' career development and provide them with a variety of internal and external training opportunities.
Application Methods
Online application – visit our website http://www.hkri.com (Career Opportunities/ Discovery Bay Services Management Limited) to complete the on-line application form
Email – send your detailed resume and expected salary to ghr@hkri.com
WhatsApp – 5603 2198
Fax – 2987 5057
Applicants not invited for interview within two months may consider their applications unsuccessful. All information will be used solely for recruitment purpose and will be destroyed when the recruitment process is finished. Personal data provided by job applicants will be used strictly in accordance with the employer's personal data policies, a copy of which will be provided immediately upon request.